Experience the fun of your favorite match-3 games while getting healthy.
Match 3 tiles in a row to clear the tiles

Match 4 or more tiles to earn power-ups

Use power-ups to progress in the game

Clear the required number of tiles of each kind to complete the level

Complete levels to advance in the game and unlock locations on the map
Unlock Health Tips
Clear levels to unlock tips that reinforce the information presented in National DPP lifestyle change program classes.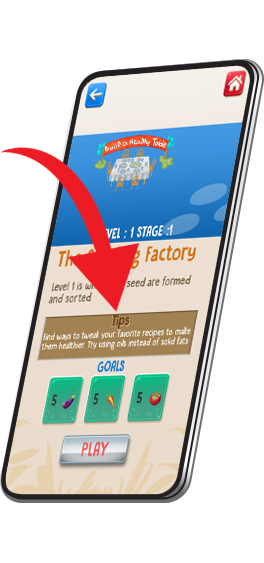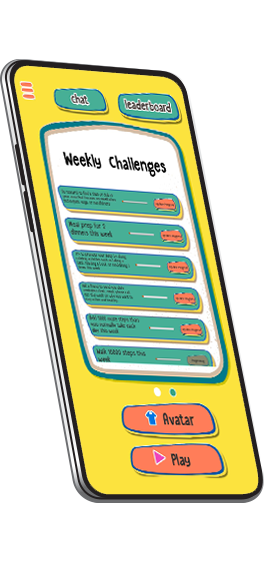 Complete Real-World Challenges
WellQuest™ offers real-world weekly challenges around the 5 components of a healthy lifestyle: nutrition, fitness, mindfulness, rest, and social/support. Players will have the option to choose the healthy lifestyle component they would like to focus on for the week. For example, a player may choose to focus on fitness and be given the challenge to go for a 20- to 30-minute walk after dinner 3 times this week. At the end of the week, players report if they completed their challenges for in-game rewards.
Earn and Collect Rewards
Complete levels and weekly challenges to unlock rewards. Rewards can be used to help clear levels.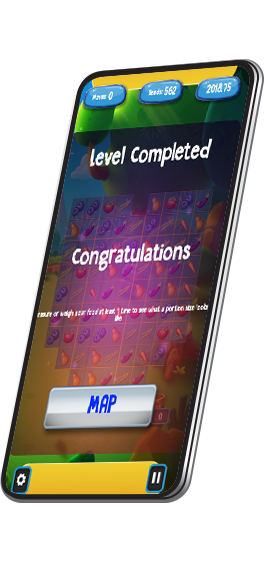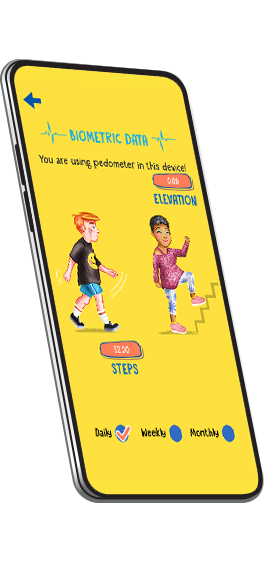 Integrate Your Fitness Tracker
WellQuest™ is compatible with Fitbit, Apple Health, and Google Fit. By integrating your fitness tracker, you not only have a convenient place to track your progress but may also earn rewards for your activity.
Security
Safety and security of our players and coaches are a top priority for us. Players must agree to terms and conditions. All players will be identified through a username and avatar. No names or personal information will be visible to other players. Your information will not be sold or used to identify you.